Tips for MySite
I can not login my site?
When you are login in your build site, there is message for login success. But you can not login, back to guest mode. May be your web browser setting to refuse cookie from your site. The login state keep to use cookie. Then you can not login when refuse cookie. You need change setting your browser for accept cookie from your site.
Using own domain name
You want use your own domain name? You can use that. Get your domain and setup this site IP address to DNS. And you go to "MySite" page, select "Edit" page and "Alias" field set to the domain name.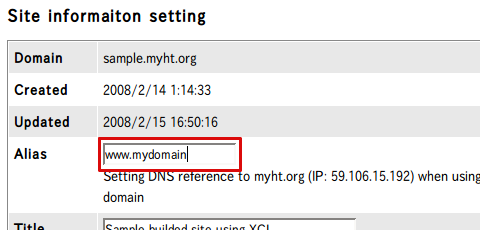 Update Packages
You want update packages, goto "MySite" page. Choose "Package Add" and select package for update. And click "Install" button.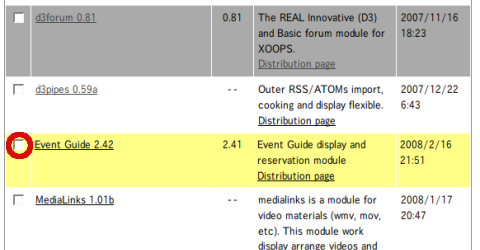 Manipulate Installed Files
Do you want install 3rd party modules/themes or customize installed files? You can manipulate at "MySite" page and choose "Folder" page.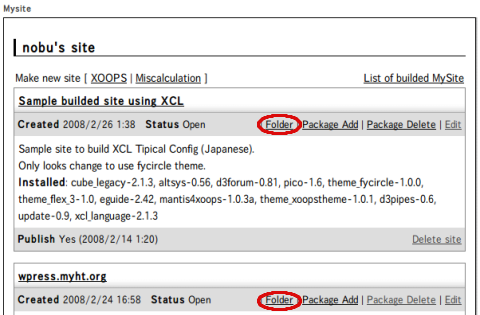 "Folder" pages is a simple file manager. You can manipulate installed files by that pages.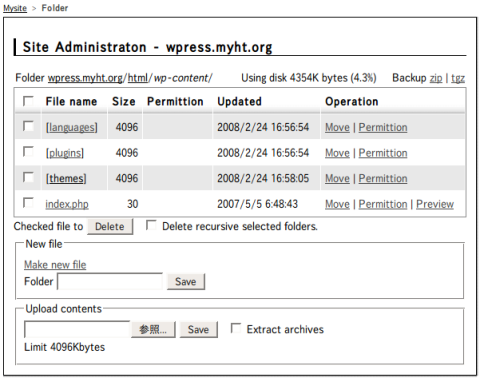 Install more duplicatable modules
D3 type modules like "pico" can use duplicated modules. Duplicated modules can do access control each other. For example, It can use viewing control by group.
You can duplicate modules using "Package Add" in this service. Choose "Package Name" ancher in "Package Add" page, there is "Package Detail" form. Adding duplicate folders in this form at "Duplicate folders" field, And click "Install" button. That's all.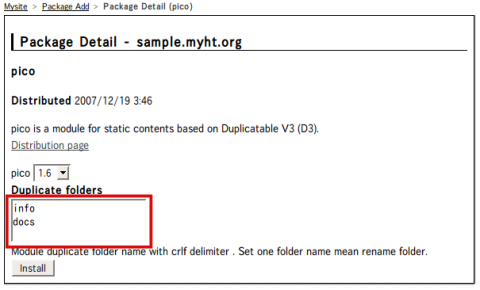 Update for MediaWiki
You can do MediaWiki software update at "MySite menu" - "Package Add" that also same as other systems. When update MediaWiki software, sometime to need execute update.php script by the shell command, for update database structure.
In this service not provide shell functions. Then we provide execute update.php on the web page. You can execute the script when open http://your-domain/xxupdate.php page.
When you make New site in this service, package update newer than builded database, if you have something wrong, you can do fix database to use this page.